Founded in 1897, Dutchess is one of the very oldest golf clubs in the United States. Generations of families have played golf and socialized at our historic club. Even President Franklin D. Roosevelt was once an esteemed member of Dutchess Golf Club.
Originally a 9-hole course, it was first designed by a member of the famous Park family of St. Andrews, Scotland. Later improvements lead to the development of the 18-hole course and what is now our enchanting core golf course experience.
Today, after a few difficult years resulting from the economic downturn, Dutchess is under new ownership and is healthier than ever. We have made drastic improvements to the clubhouse, golf course and driving range. We even have an entirely new membership program, one that you might not be able to resist.
Contact Deb Lengyel 845-452-3110 x100 or email membership@dutchessgolf.com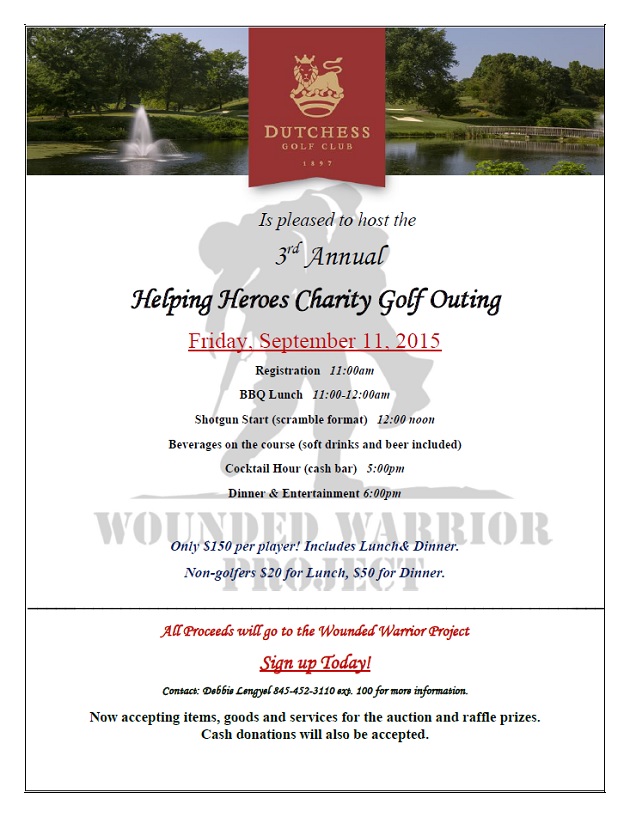 Click here to download "The Wounded Warrior's Golf Outing Form"


For more information, please contact Jared Secor 845-452-3110 x101 or by email at f&bdirector@dutchessgolf.com